Seminars / Conferences / Workshops
National Conference
on Revisiting Agricultural Extension Strategies for Enhancing Food and Nutritional Security, Sustainable Livelihoods and Resilience to Climate Change - Towards Transforming Agriculture.
Held from 22-24th April 2017, at PJTSAU, Hyderabad, India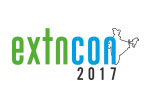 This Conference mainly focused on major Sustainable Development Goals (SDGs) relating to farming communities and Agricultural Extension Strategies that could play crucial role in achieving the targets and transforming the future of agricultural development. It is expected that the outcomes would directly impact the development scenario in agriculture and allied sectors.

About 400 participants attended the National Conference including senior officials from ICAR, Ministry of Agriculture, Ministry of Rural Development, GoI, Extension Professionals and Directors of Extension from National Level Agricultural Universities and Institutions, ICRISAT, Directors of Agriculture/ Horticulture/ Animal Husbandry/ Fisheries from state Departments of Agriculture, besides NGOs, Input Dealers, Research Scholars, Farmer Organizations etc., Dr.W.R.Reddy, Director General, NIRD & PR, Rajendranagar, Hyderabad Inaugurated the Conference. Valedictory address was delivered by Dr.V.Praveen Rao, Vice Chancellor, PJTSAU, Rajendranagar, Hyderabad. Key note address was presented by Dr.A.K.Singh, DDG (Extn), ICAR, New Delhi.

The National Conference was conducted under the overall guidance of Dr.V.V.Sadamate, Prof.S.V.Reddy, Dr.M.N.Reddy, Dr.M.Suryamani and Dr. Hemnath Rao. The Conference was also addressed by Mr.B.Rajender, IAS, Joint Secretary, Ministry of Agriculture, GoI, Smt. V.Usha Rani, IAS, Director General, MANAGE, and Lead Paper presentors namely Dr. V.V.Sadamate, Dr.Hemnath Rao, Dr.A.V.R.Kesav Rao, Prof.R.P.Singh, Dr.Sesikiran Bondala and Dr.P.Venkataramaiah.