Areas of Work
Participatory Rural Development Initiatives Society (PRDIS) is a non-government organization (NGO) promoted by a group of professionals. Holistic and sustainable developments are the twin objectives of PRDIS.
Latest news
PRDIS represented by Prof.S.V.Reddy was elected as BCI council member under civil society category.
Book Release : A book on " Advance in Agricultural Extension (Towards changing the lives and livelihoods) " was released by Dr.Daniel J.Gustafson, DDG, FAO, on the occasion of Foundation day of Sarvareddy Venkureddy Foundation for Development (SVFD). Foreword was written by Dr. M.S.Swaminathan while edited by Prof.S.Venku Reddy and Dr.M.Surya Mani.
PRDIS is associated with ISEAL in implementation of Better cotton programme at Adoni, Kurnool district, A.P
President PRDIS is Honored with Life Time Achievement Award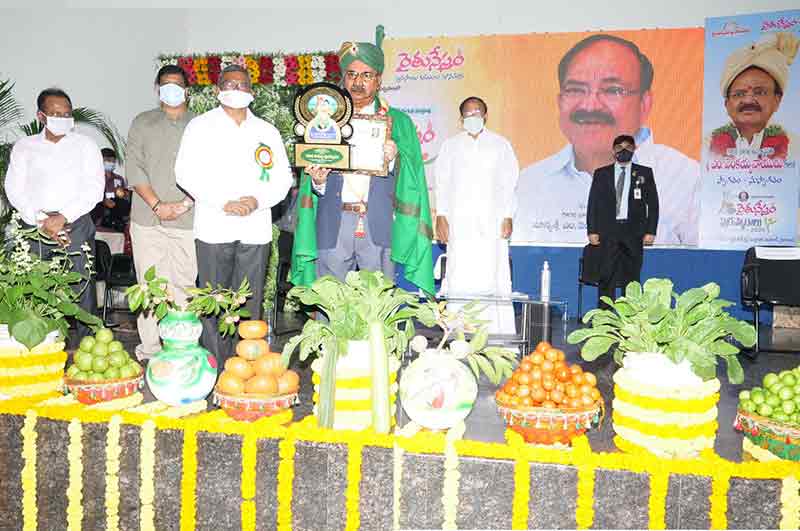 Prof.S.Venku Reddy, President & Executive Director, PRDIS receiving Lifetime Achievement Award from Vice President H.E. Venkaiah Naidu garu for 50 years service rendered to Agricultural Extension in general and Farming community in particular during last week at Hyderabad. more...